Each 2 hour training session £5.00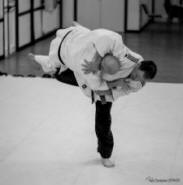 Sunday
At Crewe Dojo CW1 3HX
St. Barnabas church hall, West Street, Crewe, Cheshire.
Every Sunday night
Doors open 5.45 pm
Training session 6 - 8 pm
NEW DOJO OPENING 2019
C&NMAA are pleased to announce our new Dojo will be ready for the first training session on Thursday 3rd January 2019 in the £750K new Warmingham village hall.
Watch this space for future training times.
If you are unsure of which route to take, please contact us.
(Treasure) Lindsay Martin – lindzi1974@hotmail.com – 07912 035108
(Secretary) Alan Wilson - wilson.alan16@sky.com